NOW through December 5th
The Auction is FREE – Invite your friends!
Start your holiday shopping mindfully and enjoyably by bidding on a wide variety of new and gently used items and services that make our Simply Living auction unique! Where else could you find? … a worm composter, an original nature themed oil painting, a classic DVD of commercial parodies, a cranial sacral massage, along with handcrafted jewelry, a coffee grinder, a basket of local, organic products, Studio 35 movie passes, even an immersion experience at the True REST Float Spa! Sign in here: http://give.simplyliving.org/

DONATE! The auction is even more fun when you participate! Scour your living space and discover those hidden gems that you once loved but now it's time to let someone else love it… Start imagining what service you might provide? What special skill or talent can you share? Cooking-related? Baking? Teaching? Sewing, soap making, food preservation?
---
KISS THE GROUND FILM + Q&A
"The Key To Combating Climate Change" – Forbes
"Inspires A Rare Feeling Of Hope" – Ny Times
Wednesday December 2 at 7 pm
KISS THE GROUND Discussion + Q&A with local experts
Dan and Caitlin of Copia Farms in Johnstown Ohio
The new documentary that explains how regenerating the world's soils has the potential to rapidly stabilize Earth's climate, restore lost ecosystems, and create abundant food supplies.
Visit the website and watch the trailer then sign up on Eventbrite to receive the link to watch this remarkable film.
---
"Let us not forget that the cultivation of the earth is the most important labor of man. When tillage begins, other arts will follow. The farmers, therefore, are the founders of civilization."

~ Daniel Webster
> Fire Drill Friday with Jane Fonda – A Time for Reflection – 2 pm today
> Cleveland Solar Coop Interviewed on Grassroot Radio – 5 pm today
> Songs of Gratitude Live on FB Friday 7 pm (Bill Cohen's Annual concert)
> Versatile Fun Duo, Gaines and Wagoner, in Virtual Concert Sat 7 pm
> First Thanksgiving: myth or history? Sunday
> Book Discussion: TEARS WE CANNOT STOP Mon 7 :30 pm
> Remaking & Revitalizing the Economy Tues – Fri Dec 1-4
> EPN Virtual Program – Community Engaged Learning: Blueprint Columbus and Senior Capstones Tues Dec 1 10 am (Register)
> COTA Film Premiere
> Diversity in Hospitality (restaurant industry is changing)
> Sierra Club's National Investment Institution to Achieve Economic Renewal Dec 2 Sierra Lub
> Ohio End of Life Options: BOOK CLUB DISCUSSION Dec 3
> 2020 Bioneers Conference
> United We Move: CCL's Plan for Climate Action in 2021 Dec 5
> Whinestopper Band to Entertain With Upbeat Virtual Concert
> A Good Death 6-Part Series dec 6
> Growing Local Solar-A 2 Day Community Solar Dev. Workshop dec 8
> One Book/One Community: LET'S TALK ABOUT RACE (Cbus Public Library)
> Connect, Learn, Act. Be the change!
https://simplyliving.org/eventscalendar/
Kyle Garvey has published two new blogs as part of our Love Local Series:
Columbus Bookstores and Columbus Bakeries. Enjoy!
---
To get a working number to a live human for a retailer or manufacturer go to GetHuman.com It's a free clearinghouse website. They have the best number, what prompts to hit, how long to wait, and they will facilitate callbacks if you want.
Books make good gifts, but great books make super awesome, potentially life-changing gifts. Dollar Radio Headquarters offers their gift recommendations here.
The award winning Kossuth Garden is threatened by a proposal to develop housing on the property. Progressive urban planning policies are designed to protect such useful projects that have great educational, social, nutritional, and neighborhood benefits. The volunteer leaders are making sincere efforts to compromise with the developers to retain the garden while still allowing the housing development. Columbus City Council will address the proposal on Monday, December 7. To learn more, and to write a letter in support of the garden, contact Michael Doody <kossuthgarden@gmail.com>.
---
---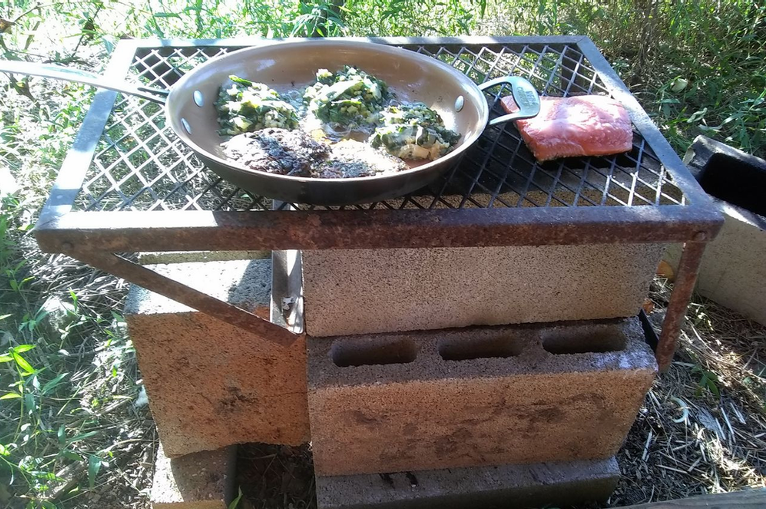 ---
---
I think I've found my tribe.
Sign me up!
---
---
BuyNothingDay, extending through #BuyNothingXmas to the New Year, has always served as a chance to meditate on our addiction to consumption and its poisonous effects — not just on our physical, but also on our mental environment.
---
Columbus Area Community Event Lists